Diana LeMarbe, primarily a sculptor/tile maker, works with both traditional clay and fiber clay. She enjoys telling a story, if it is using the human figure, geologic formations or ancient rock art. "The Rolling Dunes" is a traditional clay slab used in a different way. It represents Midland TX. at 30,000 feet; sort of a map of roads, fence lines, oil wells with the rigging removed, cultivated fields and the encroaching sand dunes. She lives outside of Deming NM. at the foot of the Florida Mts. You may visit her and her studio by appointment. It is a working studio so don't expect tidy. You may contact her by her landline or mail; 1-575-544-7708 or P.O. Box 1101 Deming NM. 88031.
A sculptor and painter living in Deming, New Mexico. Influences and themes include the desert, Zen Buddhism, the human figure, geology, Isamu Noguchi and minimalism.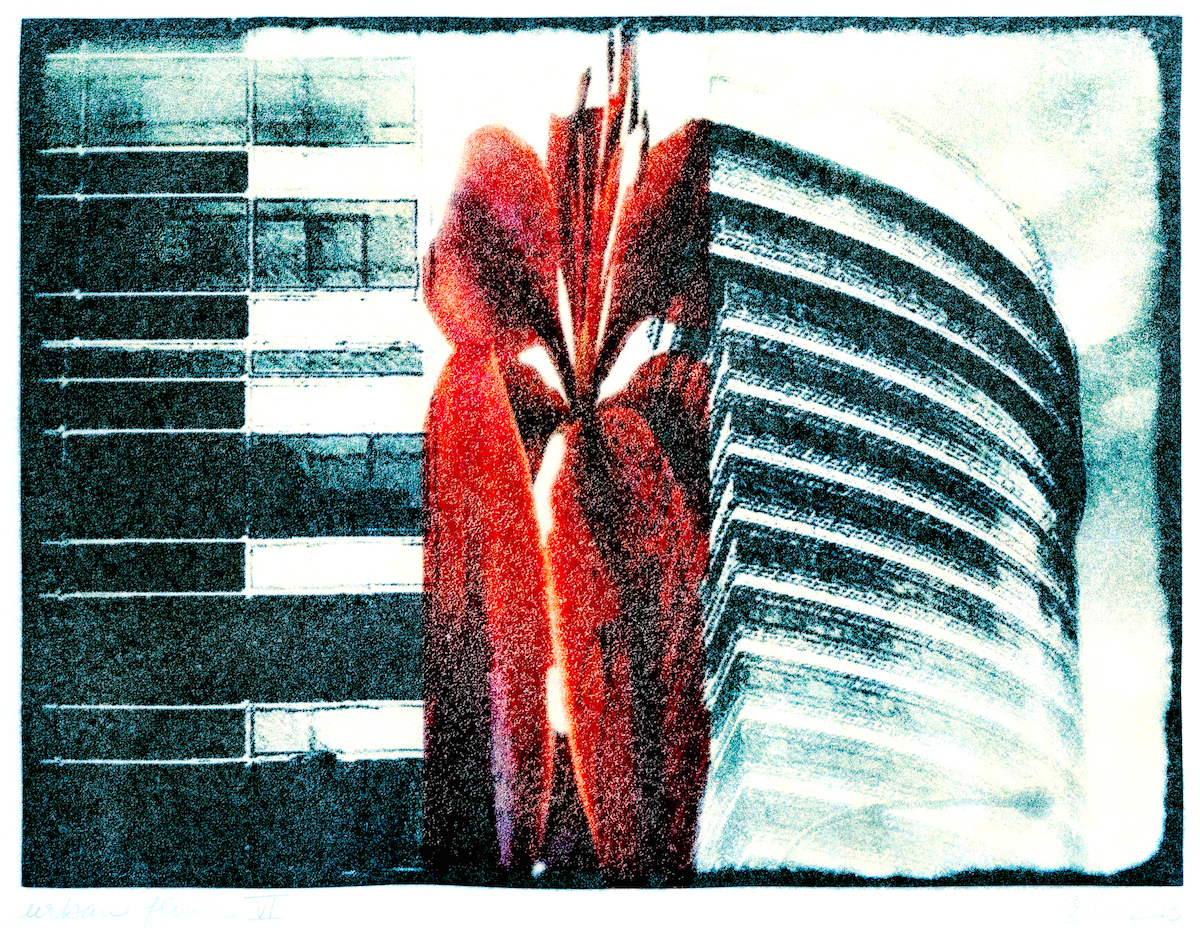 Carmen Ruiz is an awarded visual artist working in art photography, printmaking, graphic design, 3-D, drawing, and painting.
Inspired by the contrast in the urban landscape, nature, everyday scenes, simple line, and abstract image, she enjoys mixing her preferred media for unique results.
Ruiz lives in her Downtown Silver City studio and can be reached by appointment.
Tel: 575-388-1178
email: carmenruiz@gilanet.com
website: www.fishprintninja.com